Contact Information
Dr. Barry Sussman, Psy.D.
Licensed Psychologist PY4977
Diplomate, American Board of
Psychological Specialties
7777 Glades Rd., Suite 100 Boca Raton, FL 33434
Confidential consultations. Medicare accepted and welcome.
Frequently Asked Questions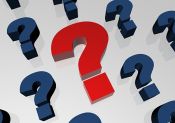 Have questions? We've got answers.
Please don't hesitate to call us to discuss any questions you may have.
Professional Services
Focused Consultation, Not Endless Therapy
Our professional services emphasize consultation, in person or by telephone, not endless psychotherapy. Many of our clients consult with us just once or twice, to get some feedback and ideas on how to approach a particular problem. Others choose to talk with us regularly for added guidance and support throughout a difficult part of their lives. After the initial problem is resolved, most of our clients continue to call on us as needed when problems, concerns, or opportunities arise.
Office Location
Our office is conveniently located at 7777 Glades Rd, Suite 100 - just east of the Florida Turnpike, in Boca Raton, Florida.
Telephone Consultations
When it is not possible or practicable to meet in person, many of our clients choose to consult with us by telephone. While we prefer meeting in person, meeting by telephone has its own unique advantages. It saves you from having to leave your office or home, drive to a professional's office, then drive back once again. This usually cuts the total time spent for a consulting session by at least 50%.
Yes, telephone sessions are effective. To schedule, just contact us.
Professional Fees
The charge for most services is based on the time required. One of the nice things about a time-based rate is that you completely determine and control what you spend. Many of our clients get started by booking just one consultation.
Since we are licensed professionals, our services may be covered by your insurance policies. (However, see the separate discussion of insurance coverage.) We can discuss this with you when we talk.
We accept Visa, Master Card, Discover, and American Express, so there is no reason to wait to get the expert help you need.



What About Insurance?
Many clients choose NOT to use their insurance coverage, even when they have it.
Here's why.
Health insurance will not cover consulting and coaching services. It may cover all or a portion of counseling or psychotherapy.
Even if you have some insurance coverage for counseling or psychotherapy, you may decide it is better not to use it. (Many of our clients do exactly this). Why? There are several reasons. 
Ethical Standards
As licensed professionals, we subscribe to and are subject to the highest ethical standards of our profession. Because of this, you can be assured that all of our services will be conducted professionally, ethically, and with the utmost regard for your well-being.
That instant where confusion disappears, understanding unfolds, and the solution to a problem comes clearly into view.